An outerwear retail company increases YOY sales during the ever-important Thanksgiving sales week by leveraging CJ's Affiliate Customer Insights to rank publishers by revenue, new customer acquisition numbers, and online to offline influence.
Results at a Glance: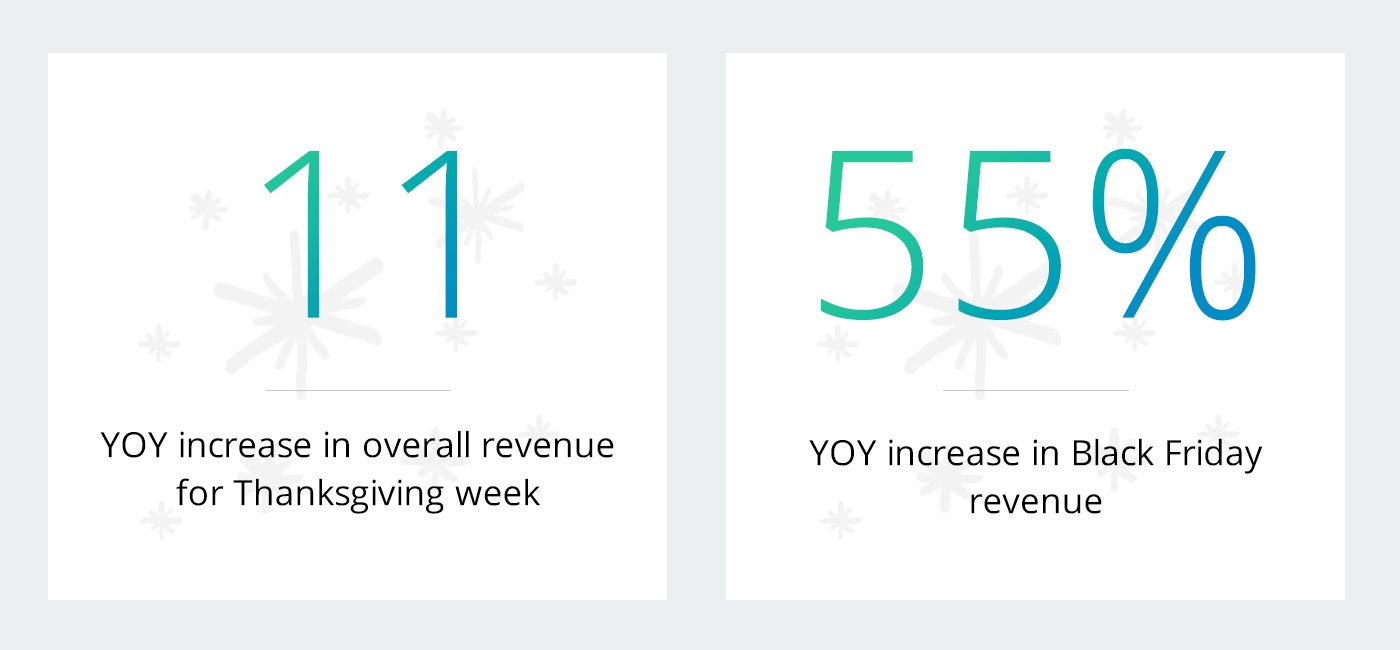 Scenario: Stepping up Sales During Key Season
Throughout the year, this client experienced softness across the business. As they approached Black Friday and Cyber Monday, they were concerned that the affiliate program was not positioned for success during a key holiday time frame. Adding to the challenge, budget was scaled back over prior years and no media placements were secured.
Goal: Drive YOY Revenue Growth
With limited budget and no media placements, the retailer needed to grow revenue over the prior holiday season by optimizing an already successful affiliate program.
Solution: Affiliate Customer Insights
The advertiser turned to CJ Affiliate's team of experts for help. Utilizing CJ's Affiliate Customer Insights, the team analyzed the retailer's online and offline transaction data against Conversant's 160+ million consumer profiles. The CJ team used that data to examine individual publisher performance, including revenue, new customer acquisition numbers, and online to offline influence.
Using this analysis, the CJ team varied the publisher mix among the Coupon/Deal, Loyalty, and Social verticals, and identified new growth opportunities they hadn't capitalized on previously. Based on the value these affiliates provided around new customer acquisition and offline influence, the advertiser allocated additional budget to their affiliate program: They paid out higher commissions to publishers who showed an increased new customer acquisition rate, and also implemented some strategic media placements.
Results: Holiday Triumph
As a result of working with the CJ team and leveraging the data from Affiliate Customer Insights and its in-depth reports, the outerwear retailer experienced a successful holiday sales season, with Black Friday representing their highest revenue increase.
11% YOY increase in overall revenue for Thanksgiving week
55% YOY increase in Black Friday revenue